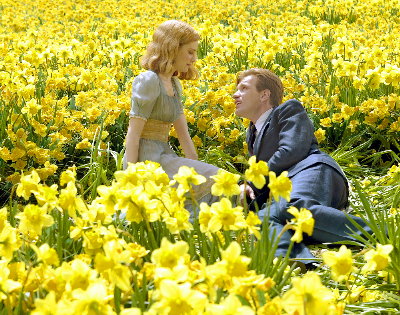 "This exercise invites you to capture the colors of the season"
I am seeing fresh greens and yellows. Frankly, I am partial to the color duo- as its an updated palette of the avocado green and harvest gold of yesteryear. My kitchen cabinets are this green, Okra, and the retro-print tablecloth is a recent find from Target.
Hopefully sometime soon, the corner that is currently housing a bookshelf in my "dining area" will become this fantastic Mid-Century nook. Love Love Love:
Its hard not to like the color combination. Its so happy:
Cutesy Dining via
Yellow and Green Box of Inspiration via Etsy
What colors of the season are inspiring you?